If you have a Can-Alignment prepared car or truck, send your picture to and you may be featured in the gallery.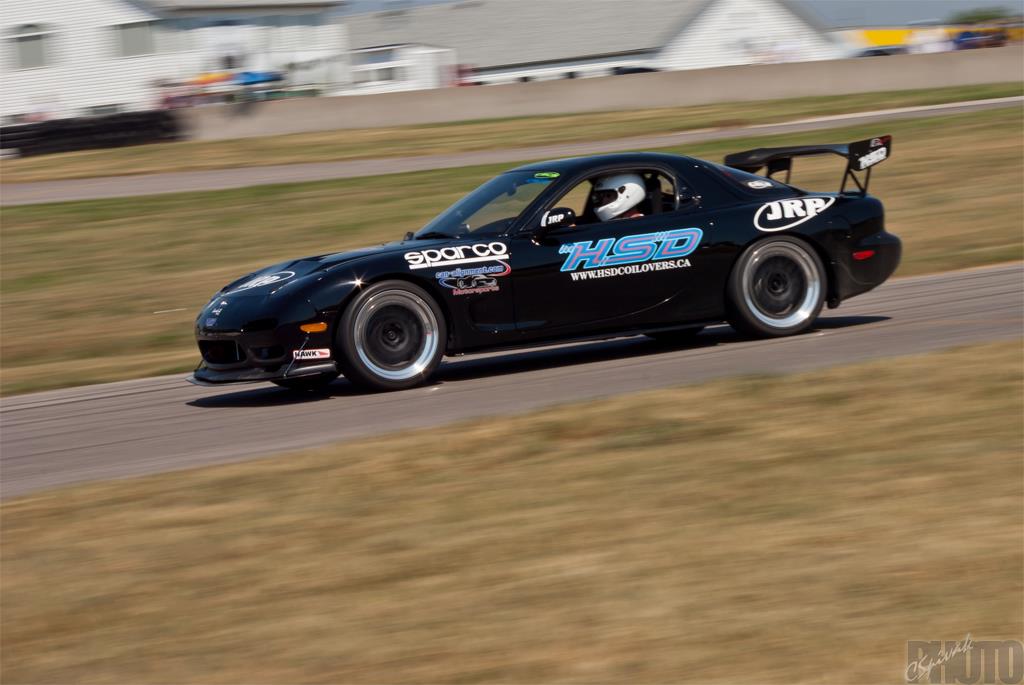 Jim Kutschke on track at Mosport's Driver Development Track. Jim and his amazing Mazda RX7 have been long time customers of Scott's at Can-Alignment.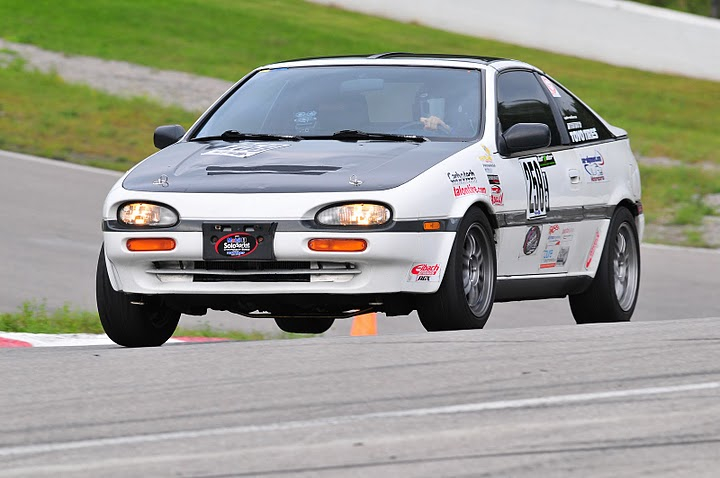 Katie Ewald driving a Nissan NX1600 through Mosport's turn five in 2010. Scott has sat in the instructor seat for both Katie and her dad, Frank. Katie won the 2010 CASC-OR Touring 3 Time Attack Division Championship and was sixth overall. In addition to doing alignments, Can-Alignment has completed an extensive amount of work on the car - in the winter of 2011 Scott and Frank installed a new drivetrain in the NX.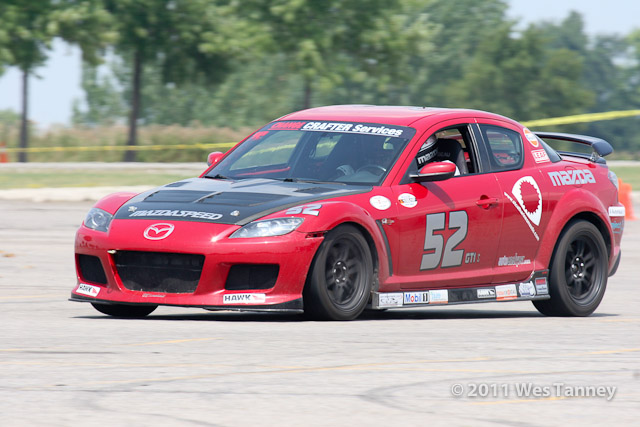 Gary Wood's Mazda RX8 has been supercharged and naturally aspirated; Gary is another regular customer at Can-Alignment. Gary has also shared the car with Scott to participate in Ontario Time Attack events.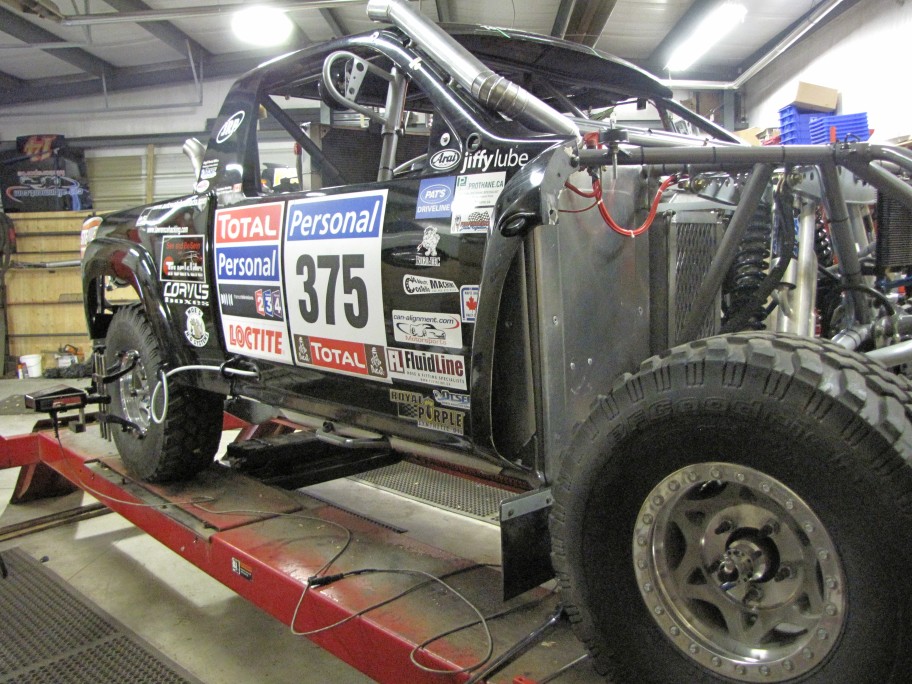 Lawrence Hacking is a familiar name to Off Road Race Canada fans. His Dakar Race Truck is aligned at Can-Alignment.